Posted: December 11, 2017
Filed under: Computers, Linux
| Tags: gnome, hacks, Tips, ubuntu 17.10
Leave a comment »
I have a strange problem in the gnew gnome windows manager that ships with Ubuntu 17.10: on my three-monitor desktop, application windows occasionally open off screen. I.e. in the following screen shot, they open partially or entirely in the space marked "invisible window" to the left or right of the tall window.
To make matters worse, applications that open like this do it all the time. I.e. Read the rest of this entry »
---
Posted: April 19, 2014
Filed under: Computers, Moodle
| Tags: bugs, essay question, hacks, Moodle, solutions
Leave a comment »
Just discovered a dangerous bug in the Moodle essay question template.
About the essay question edit screen
When you write an essay question in Moodle, there are a couple of different boxes on the form: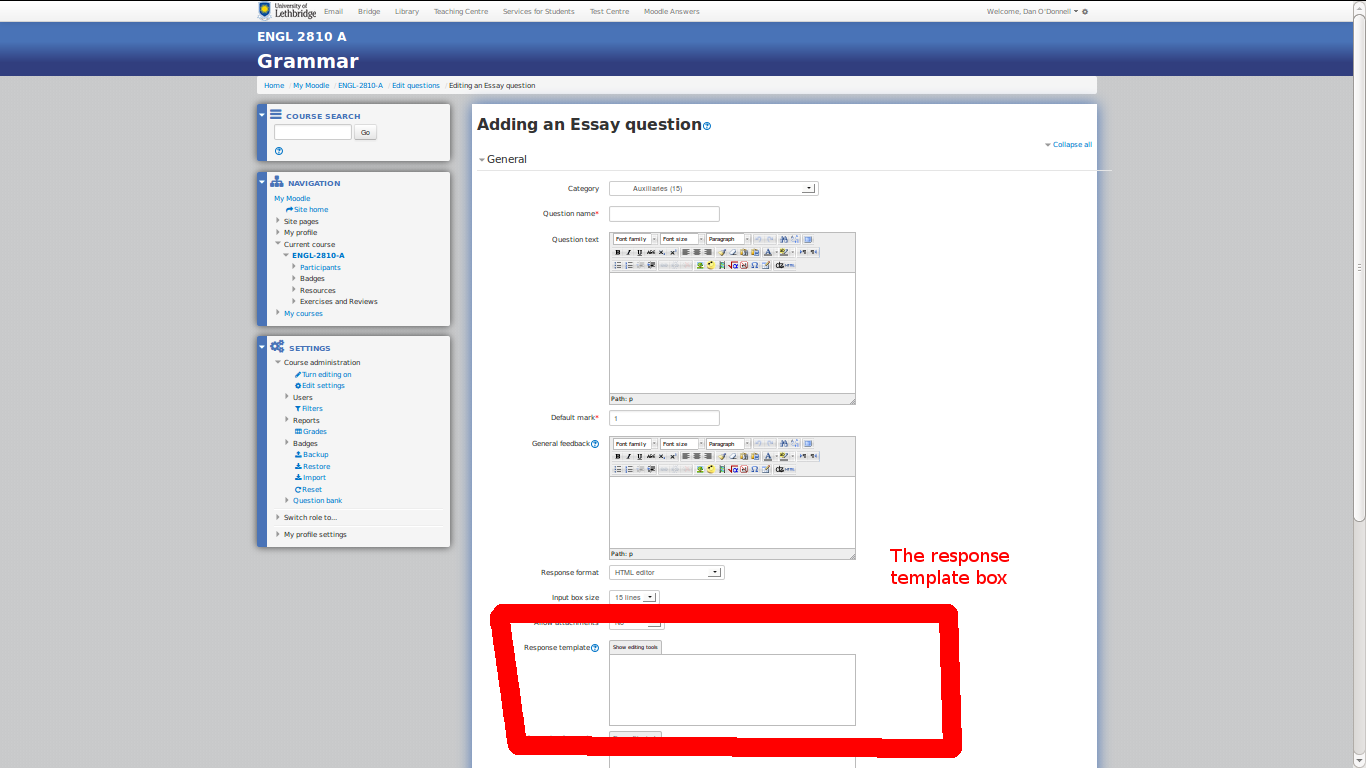 The question goes in the top. Then you have the "General response" (something the student usually can see when the results are released). Then the "Response Template," which can be used for including text you want to appear in the answer box as soon as the question loads for the student (e.g. text like "Type your essay here"). And finally a grader box, where you can include tips for the grader (this shows up on the grading screen right above the student's answer. Read the rest of this entry »
---